BC Baseball CARAVAN!
---
---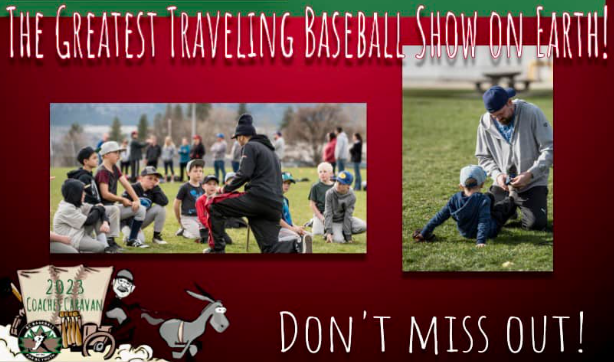 ---
BC Minor Baseball

's CARAVAN - featuring top-notch guest coaches is rolling through Lake Cowichan soon!
This annual event is always a highlight for our players and their parents.
Friday, April 14th
(even if it's raining a little bit)
RSVP in the RAMP Team app!
7U & 9U - You're on the field from 5:00 - 6:30 followed by a free hot dog and bottle of water at the concession. (Bring your ball glove!)
11U - Arrive at 6:00 to get your hot dog and bottle of water and be ready to hit the field by 6:30 for your dedicated training session with the Caravan Crew. (Bring your glove AND batting helmet!)
Parent participation is the name of the game @ Caravan. Everyone bring a ball glove if you can!
Concession goodies will be available for purchase as well.
15U players will be there to help in the concession and on / around the field. Watch for them in their brand new uniforms sponsored by Hometown Heating & Cooling.